EDM Machine: An Indispensable Part of Most Manufacturing Industries
2022-07-07Mould & Die From:OSCAR E.D.M. COMPANY LTD.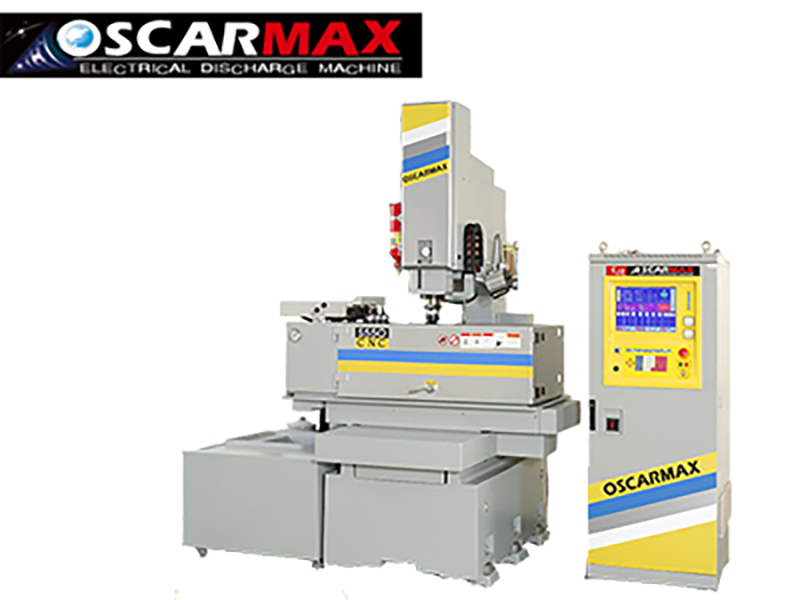 EDM Machine: An Indispensable Part of Most Manufacturing Industries
EDMs, or electronic discharge machines, are computer-controlled machine tools that shape metal using electrical discharges or sparks. Due to the fact that metals are exposed to various electrical processes in order to achieve the required form or shape, an EDM machine may also be referred to as spark equipment, die sinking, spark eroding, or wire erosion.
Electronic discharge machines are classified into two broad categories.
A sinker EDM, which applies electrical discharges through an insulating liquid (oil or dielectric fluid), and a wire EDM, which employs a single strand of brass wire to form deep incisions in the metal. Additionally, tiny hole and spark EDMs are common.
There are several industries that make use of these machine tools. From coin production to car component fabrication, these and other sectors have profited from the accuracy and efficacy of different EDM equipment. They are necessary as a mould-making tool in the manufacture of molds or the construction of prototypes for any mechanical component. Numerous sectors, including automotive, electronics, mechanical, and aerospace, have benefited from the utilization of parts and components manufactured on these machines.
Additionally, EDMs are employed in procedures that need precision cutting or shaping. A tiny hole drilling EDM is used to make holes in metal components so that big plating may be eroded into the metal without pre-drilling. This technology is utilized in a variety of industries to fabricate components such as turbine blades for jet engines and other components for fuel systems.
Why are EDMs favoured over other forms of computer-controlled cutting?
These machine tools are capable of cutting hard metals to any specified design, which is not achievable with other types of conventional cutting tools. They are capable of shaping exceedingly hard metals in ways that many other cutting tools and equipment cannot.
They are intended to produce final items of the highest quality and accuracy. There are no issues with the final product's output since there is no point of contact between the tool and the metal or work item.
As a consequence of the tool's crucial cutting capabilities, the final product is a metal item with an excellent surface polish. With an EDM, even tiny holes are achievable that are hard to duplicate with a regular cutting tool.
While the manufacturing rate is slower than for large volume production cutting tools, the completed result is just as excellent as the prototype.
Using an insulating fluid based on oil enhances the way the material is sliced. This provides accuracy and spectacular final results, while also potentially lowering material costs.
Although the most prevalent downside is increased tool part wear, parts and precision components are often straightforward to identify in most EDMs.
Additionally, there are several firms that provide maintenance and repair services. Typically, this equipment demand extensive upkeep and efficient management.
Well-maintained devices, on the other hand, will give years of precise service.
An EDM machine is vital regardless of the sector in which it is used, so ensure that you only purchase equipment, parts, and service from the most reputable EDM wholesalers in your field.